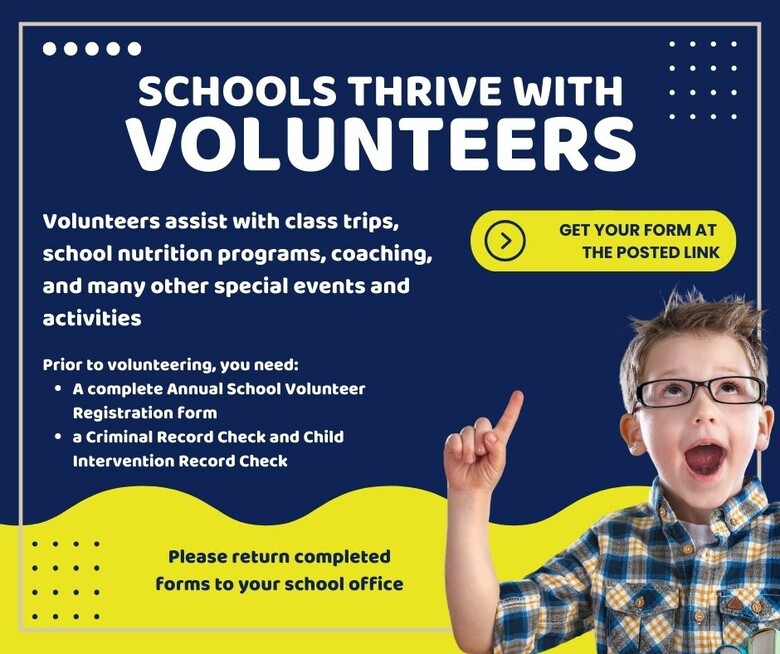 It's our opinion that schools well-supported by volunteers are representative of a thriving school community.
Are you passionate about school sports? Do you enjoy helping in a kitchen? What about swimming, or skating, or crafting? There's always a place for volunteers in PRSD schools.
If you are interested in volunteering, start by filling out our annual school volunteer form: School Volunteer Form
You will also need to complete and submit a Criminal Record Check with Vulnerable Sector Check from the RCMP as well as a Child Intervention Check from the Alberta Government.
**If you have volunteered in previous years, you do need to fill out a new form for the current school year.**
Posted on: Sep 28, 2023
Posted on: Sep 22, 2023
Posted on: Sep 21, 2023