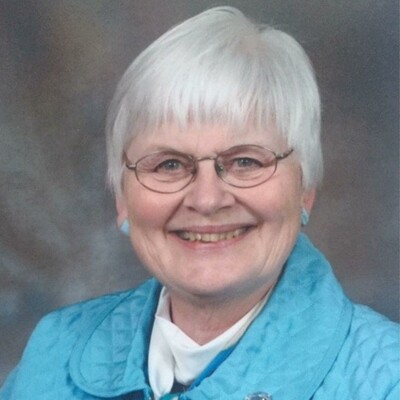 Earlier this afternoon (September 22, 2021), the Peace River School Division (PRSD) Board of Trustees celebrated the contributions of the late Jo-Anne Shaw, former Family Liaison Worker for schools in Fairview, with an Alberta School Boards Association (ASBA) Zone One Friends of Education Award. The Friends of Education Award recognizes individuals or groups who have made a special contribution to education and student learning.

During the virtual ASBA Awards Banquet, PRSD Ward Six Trustee Robyn Robertson shared highlights of Jo-Anne's contributions.

"Jo-Anne served as Fairview's first Family Liaison Worker from 1990 to 2002 for both the public and catholic schools in Fairview and was a catalyst in spearheading this position that is still going strong today" said Robertson. "Jo-Anne was dedicated to supporting student mental wellness, physical wellness, and she also provided programming and services within the school community. Jo-Anne was a listening ear, an advisor, and supported not only students, but families in need. She cared deeply about students and took the time to build relationships and get to know them. Parents, staff, and students counted on her to be the steady force within the school community – and she certainly took this role to heart.  Joanne remains fondly remembered by many adults who speak of the support they received from Jo-Anne while they were young students."

Before Jo-Anne's role as the Family Liaison Worker, she worked as a nurse in long-term care, acute care, and public health. During her lifetime, she volunteered with various organizations in Fairview, such as the Northwest Peace Community Adult Learning Council, the Fairview Hospital Foundation, the Fairview and Area Palliative Care Foundation, the Dunvegan Historical Society, Girl Guides, Red Hats, Camp Go-for-it, the Fairview Ski Hill, St. Paul's United Church and the Medical Ministry International.
"On behalf of Peace River School Division, we extend our deepest gratitude to Jo-Anne for her service and dedication to students, families, staff and the community" says PRSD Board Chair Darren Kuester. "Her contributions continue to have a positive impact in the lives of countless families, and she will forever remain an important member of the Peace River School Division family."

Jo-Anne's contributions were recognized at the virtual ASBA Zone One Fall General Meeting and Awards Banquet with nominees from other school boards in northern Alberta. Jo-Anne's daughters, Andrea and Julie, attended the awards banquet virtually and accepted the award on her behalf.


Posted on: Nov 21, 2022
Posted on: Nov 18, 2022
Posted on: Nov 4, 2022