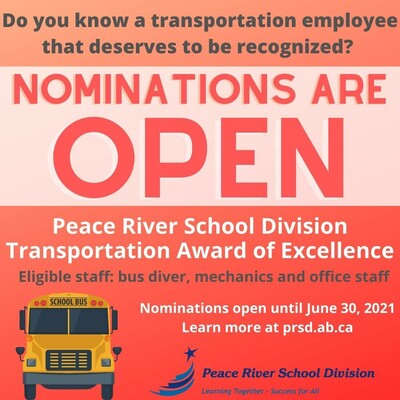 Show you care - nominate a school bus driver or transportation staff for the Peace River School Division Transportation Award of Excellence.
This important award recognizes the care and dedication of our transportation staff who provide, support and organize school bus transportation for 3000 students in the region.
Eligible staff include: bus driver, mechanic and office staff.
Posted on: Nov 21, 2022
Posted on: Nov 18, 2022
Posted on: Nov 4, 2022