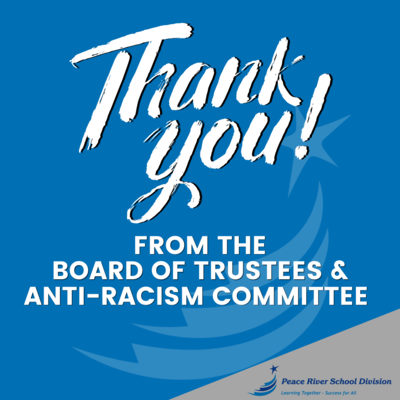 Along with the Board of Trustees, the PRSD Anti-Racism Committee  would like to thank School Council Chairs, Council members, Principals/Vice-Principals, and members of the Anti-Racism Sub-Committee for attending the Council of School Councils meeting November 17.  We were very pleased with the attendance and participation at the meeting.
A special thank-you to those who shared their experiences with racism during our conversations.
The Anti-Racism Committee is beginning the process of gathering information in order to better understand what people who experience racism are dealing with and what PRSD can do to combat systemic racism.  This work will take some time but PRSD is committed to reducing racial prejudice.
Sincerely,
The Board of Trustees
Posted on: Nov 25, 2021
Posted on: Nov 25, 2021
Posted on: Nov 24, 2021