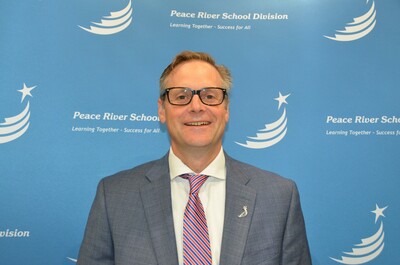 October 15, 2021 - It's School Bus Safety Week and this year's theme is "Bus Rules Rock!".   School bus safety rules help keep our students safe. Student safety is always the Division's priority however this week of awareness helps to better educate our students, families, staff and community members regarding the importance of school bus safety.  This is also a great opportunity for us to thank our school bus drivers, school and transportation staff and community partners for their assistance in keeping our students safe on the way to and from school.
As a part of School Bus Safety Week, the Alberta Student Transportation Advisory Council (ASTAC) students from kindergarten to grade six throughout the province are encouraged to participate in the School Bus Safety Week poster contest.  Students are invited to create posters that visually outline the theme "Bus Rules Rock!" demonstrating proper school bus safety behaviour.
I am happy to say that Peace River School Division (PRSD) will be sharing their Transportation Department's 'Be Safe! Follow School Bus Safety Rules' document with staff to help in educating K-6 students on school bus safety.  We encourage everyone to follow school bus safety rules.  Every time you are near a school bus, be aware, be careful and be safe.
PRSD thanks its professional school bus drivers, staff, students, families, community organizations and community members for their commitment to ensure student safety.
Each day PRSD transports approximately 2495 students to 24 schools with a total service area of 11,860 kilometers.
Adam Murray
Superintendent of Schools
Posted on: Nov 21, 2022
Posted on: Nov 18, 2022
Posted on: Nov 4, 2022