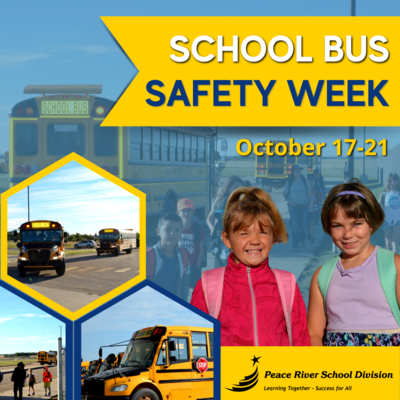 This week is SCHOOL BUS SAFETY WEEK!
Elementary students within the Peace River School Division (PRSD) will be participating in and watching safety demonstrations that discuss the importance of proper safety measures while boarding, riding, and exiting a school bus.
The PRSD Transportation department will be visiting various schools in the division to deliver safety demos and to engage in conversations with students about why it's crucial to always be vigilant when it comes to proper bus safety protocols. 
School Bus Safety Week serves as a reminder for students, parents, teachers, and the community to keep school bus safety in the forefront.
For tips on how to keep your child safe at the bus stop, please visit the link below: 
Posted on: Nov 21, 2022
Posted on: Nov 18, 2022
Posted on: Nov 4, 2022