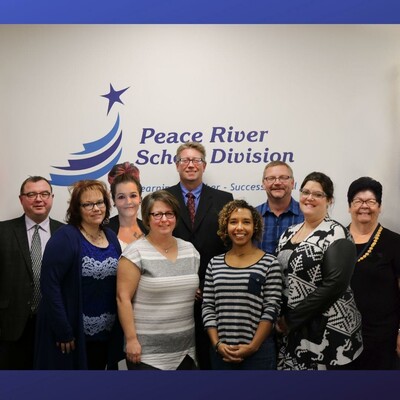 On behalf of the Peace River School Division board of trustees, I extend heartfelt appreciation to our school communities for their contributions during the 2020-2021 school year.  
First and foremost, the board extends appreciation to our students. It has been a challenging year and we are incredibly proud of the determination and hard work of our students. We also wish to send a special congratulations to our graduates, we are very proud of you and wish you all the best as you begin a new chapter in life. We know this is not the way you imagined graduation to be, and our hearts go out to you. The resilience and adaptation you, and all our students have shown during the pandemic is remarkable and we are very proud of you all.
To all our staff, thank you for your outstanding service to students, families and our communities. Over the last year and a half, you have gone over and above to support students, families and fellow colleagues. We are very grateful for your service, dedication and passion. To staff that are retiring or leaving the division, thank you for your service and for being a part of the Peace River School Division family. We wish you well in your future endeavours. 
 
To parents and community organizations, thank you for your involvement and support. What a great thing it is for our students to live in and be supported by such kind, caring, generous and supportive school communities. We recognize the sacrifices and challenges our families have endured during the pandemic and we thank you very much for your partnership, patience and support.

To all our school communities, we hope you enjoy a relaxing, safe and enjoyable summer break with family and friends and look forward to working and learning together for the success of all students in the 2021-2022 school year.

As a reminder, October 18, 2021 is School Trustee Elections and on behalf of the board of trustees, we encourage anyone who may be interested in the rewarding role of school trusteeship to view our website for more information on the role of a trustee, the role of the board, and steps to take if interested in running in the 2021 School Trustee Election.

Have a great summer, everyone. 

Darren Kuester, Peace River School Division Board Chair
Posted on: Nov 27, 2023
Posted on: Nov 24, 2023
Posted on: Nov 23, 2023