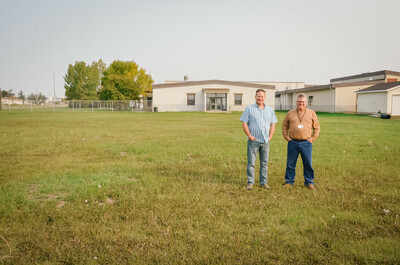 The Peace River School Division is pleased to introduce to the community the two Class 1 Driver Trainers for the North Peace Commercial Driving Academy.
Rick Wearden and Rick Carter bring to the academy a wealth of knowledge about the trucking industry. Wearden obtained his Class 1 license in 1984 and spent most of his working career employed as a driver. Carter obtained his Class 1 license roughly eight years ago and has worked in a variety of industry sectors that all have one thing in common - heavy trucks. 
While work continues behind the scenes to prepare the classroom and yard site for the first intake of students, these driver trainers have been busy completing their own training and learning from other driving schools in the north. 
Check out this video to learn more about Wearden and Carter and a little bit more about why this new Academy is so important to our region.
Posted on: Sep 28, 2023
Posted on: Sep 22, 2023
Posted on: Sep 21, 2023