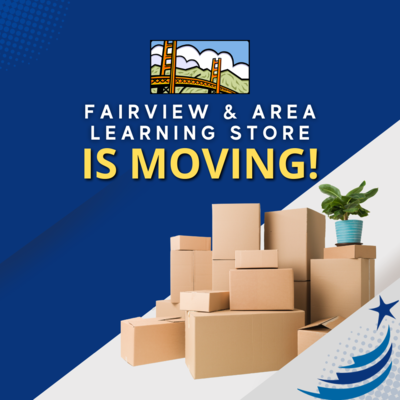 The Peace River School Division (PRSD) is excited to announce that the Fairview and Area Learning Store (FALS) will be moving to the northwest corner of the Fairview Jr/Sr High School at the beginning of the 2022-2023 school year. Renovations will be completed over the summer months to create a self-contained environment for students and staff to learn and grow in.
Due to declining enrollment and an increase in costs, the decision to move was supported by the new funding manual which states, "Outreach Programs do not need to be located in an approved offsite facility," but can be housed within school buildings.
FALS offers a full high school program with a variety of optional courses that are delivered both online and in print. Students can create a timetable that works with their individual schedules and can complete assignments at their own pace.
FALS is accessible to all PRSD students. Some students may take all their schooling through FALS, while others may complete select courses through FALS to complement the program they are already accessing in any of our PRSD high schools. Educators at FALS provide one on one sessions, along with post-secondary and career counseling to help students develop a tailored plan to meet their unique needs and aspirations.
PRSD is committed to providing sustainable Outreach Programming for the future and feels that this move will positively impact all current and upcoming students who are planning to attend the Fairview and Area Learning Store for their educational needs.
Posted on: Sep 28, 2023
Posted on: Sep 22, 2023
Posted on: Sep 21, 2023