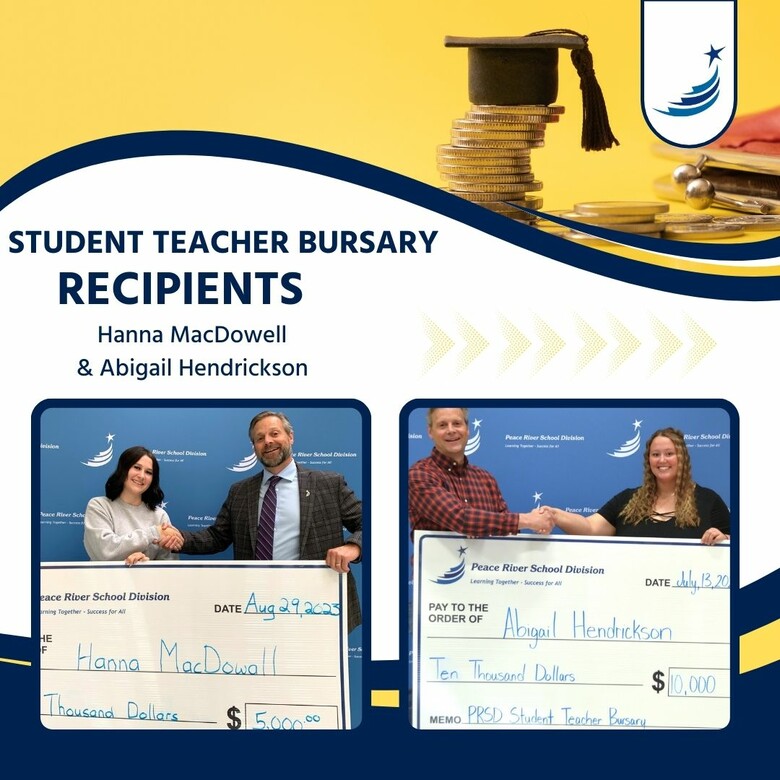 Congratulations to our two Student Teacher Bursary winners, Hanna MacDowall and Abigail Hendrickson!
This bursary was created to attract aspiring teachers to work in PRSD schools and communities by providing financial assistance with a return service commitment.
Students who are in their first or second year of studies and aspire to become a PRSD teacher were eligible for this bursary. The goal of the bursary was to encourage students to teach in a PRSD school upon graduation.
Both Hanna and Abigail successfully completed a compelling and well-crafted application essay that showcased their passions for teaching and their commitment to our northern communities. PRSD is excited to see Hanna and Abigail flourish in their post secondary studies, and can't wait to have them back in one of our classrooms.
Well done Hanna and Abigail!!
Posted on: Sep 28, 2023
Posted on: Sep 22, 2023
Posted on: Sep 21, 2023