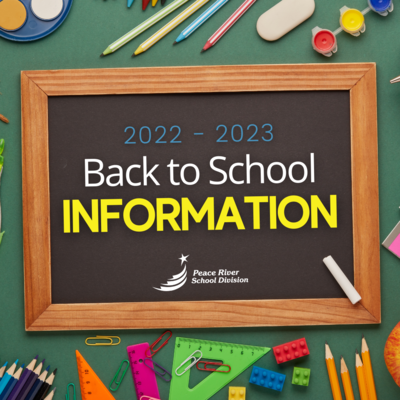 Welcome to the 2022-2023 school year at the Peace River School Division!
Below are helpful links with start up information for the upcoming school year. The first day of school for students is August 30, 2022.
We're looking forward to seeing new and familiar faces this fall!
Follow Peace River School Division on Facebook
Follow Peace River School Division on Instagram
School Bus Transportation Information
View information to register for school bus service HERE or contact Transportation at 780-624-3006.
*Note: Families that have registered their child(ren) to ride the school bus will be contacted on or before August 29 by their school bus driver with bus pick-up times. 
Posted on: Sep 28, 2023
Posted on: Sep 22, 2023
Posted on: Sep 21, 2023